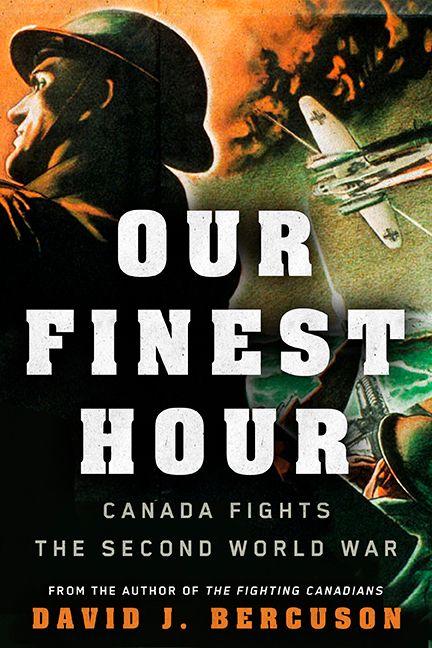 The First World War centenary is in full swing, and in Ottawa the Canadian War Museum today opens "
World War Women
," its exhibit on, well, just that. But the second war seems to be getting the book-length attention right now: now only Tim Cook's two volume
Canadians Fighting the Second World War
but, just arriving at stores and e-sellers, this one-volume summary from David Bercuson:
Our Finest Hour: Canada Fights the Second World War
.
Our Finest Hour
is a revision of Bercuson's
Maple Leaf against the Axis
from twenty years ago but, it says here, has been "completely revised and updated, with new chapters that reflect the latest research."