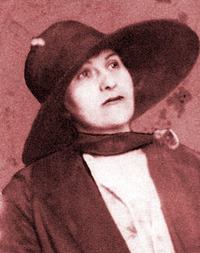 Famous? Damn right I am!
Not sure if it's new or I just noticed it, but the
Dictionary of Canadian Biography
website offers a list of the 100 most read, or at least most searched, I guess, of its online biographies. There's
an English
and
a French list
. Both are weirdly intriguing.
In English Louis Riel is 1 and four of the top 5, 6 of the top 10, biographies on the English list are francophones. James Wolfe is 55th on the English list but 24th on the French one.
If the lists represent a real phenomenon, Canadians are really interested in early Canadian history -- Cabot and Cartier and Louis Jolliet and so on -- unlike the academy, which is so strongly oriented to post-confed and particularly the twentieth century. These lists say they go for lots of prime ministers for sure, but a surprising number of confederation-maker types, too, like Leonard Tilley and John Hamilton Gray as well.
In English Maurice Richard (25) ranks higher than Lester Pearson (26) and James Wolfe (55), but they all fall behind John Rudolphus Booth (18 -
Srsly?
)
How did
Besha Starkman
(70) get in there? There are not many women on either list, though Kateri Tekakwitha is #2 in French, and a scattering of nuns and heroines dot both lists. Indeed there are 2 women in the top five in French (and how did Alexander Graham Bell get to 4 in French?), whereas Marie de l'Incarnation is the top women in English, down at #20. Tecumseh and Isapo-Muxika and Mistahimaskwa and a few other warriors, plus the Haida artist Edenshaw, represent First Nations, though there is Riel at #1, and Gabriel Dumont is on the list too.
Quite a few of the top 100 picks seem to come from the very recent, died-in-the-1930s, biographies that are being added to the website but not (yet) in a hardcover volume. Makes you wonder how much other skewing affects the rankings.
Too bad the lists don't sort by author of the biographies -- that would get historians looking! For the record, none of mine in the lists in either language.
Update
: The John Rudolphus Booth
explanation here
, thanks to our all-knowing readers.
(Image, Besha Starkman, from the DCB online)