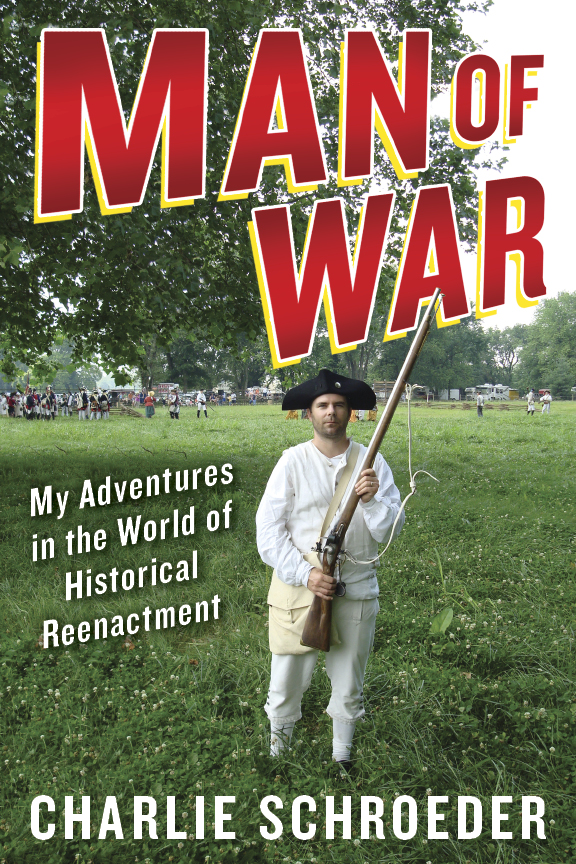 American journalist
Charlie Schroeder
spent a couple of summers exploring the world of historical reenactors for a funny new book
Man of War
:
In Arkansas, there is a full-scale Roman fort with catapults and ramparts. In Colorado, nearly a hundred men don Nazi uniforms to fight the battle of Stalingrad. On the St. Lawrence River, a group of dedicated history buffs row more slowly than they can walk—along with author Charlie Schroeder, who is sweating profusely and cursing the day he got a book deal.
Taking readers on a figurative trip through time and a literal journey across America,

Man of War

details an ordinary guy's attempt to relearn history by experiencing it. Embedding with his fellow countrymen, Charlie Schroeder jumps headlong into the idiosyncratic world of historical reenactment. From encounters with wildlife and frostbite to learning more than he ever expected about guns, ammo, and buttons, Schroeder takes readers to the front lines of bloodless battles in order to show exactly how much the past has to teach us all about our present (and explain why anyone would choose to wear wool in a heat wave).
Line I liked, from one of Charlie's informants: "It's not easy being a public historian. These are non-profits and they can't pay good salaries. Not every town needs a Revolutionary War historian." True fact.